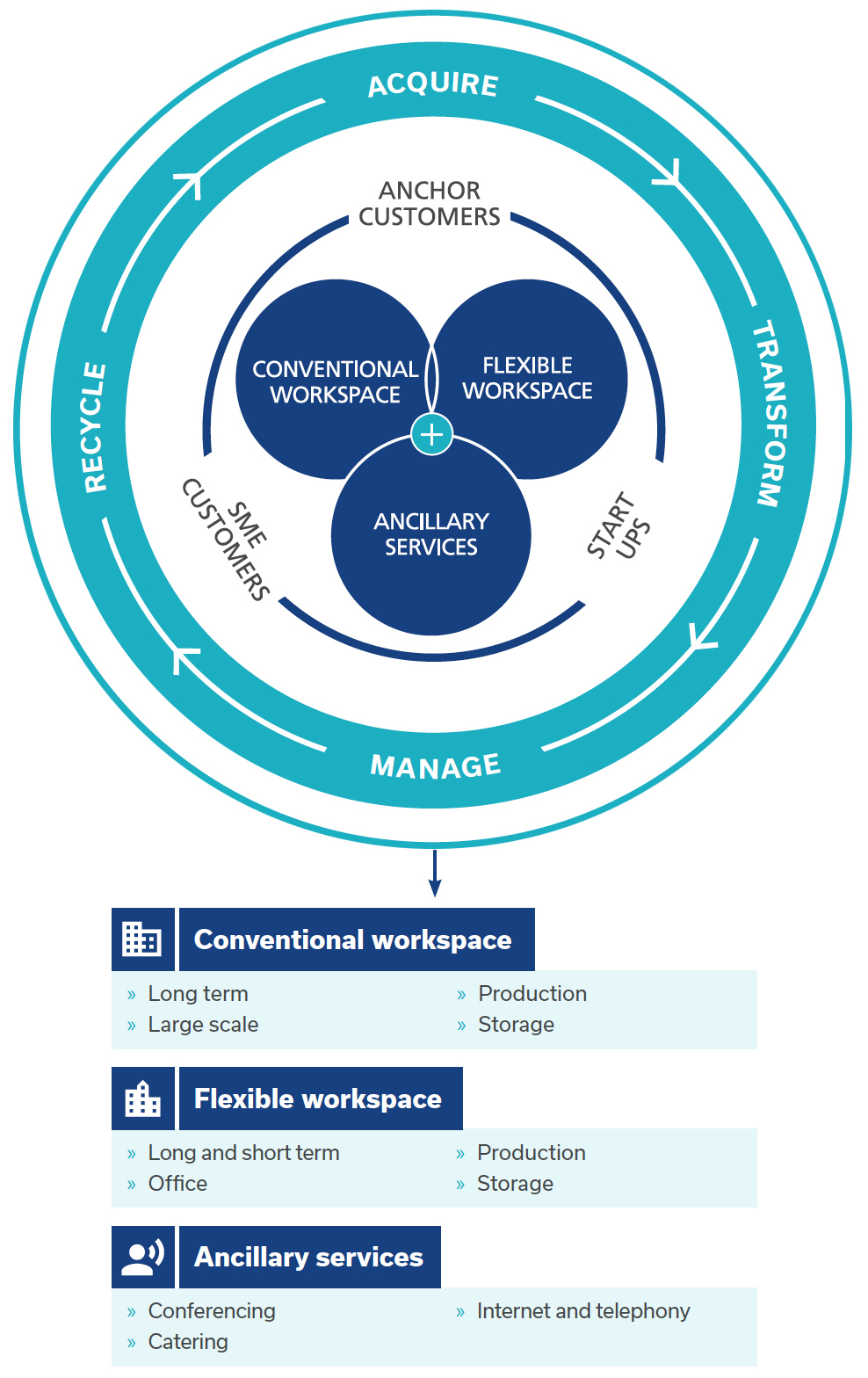 Acquire
We seek out underutilised, multi-tenanted, mixed-use properties we can transform into higher yielding workspaces.
Transform
We convert properties into improved, more efficient, higher yielding, flexible workspaces. Additionally, our active ongoing programme reconfigures and upgrades existing spaces.
Manage
We seek to maximise the value of our assets with an active and ongoing asset management programme with the majority of responsibilities performed internally.
Recycle
We sell off mature and non-core assets and use the proceeds to purchase core assets with higher value-add opportunity.