Empowering Business, Unlocking Potential
Our purpose is to create and manage optimal workspaces that empower businesses to grow, evolve and thrive. We seek to unlock the potential of our people, our properties and the communities in which we operate so that, together, we can create sustainable impact and long-term financial and social value.
Our Core Values
Our Core Values are humility, integrity, adaptability, and industriousness. They were identified through a programme of collaboration across the business. We believe they personify the qualities that have shaped the success of our business in recent years. Collectively, they define what is important to us and crystallise the way we expect our people to behave. Ultimately, our Values exist to guide our decision-making, to support the implementation our strategy and to help us drive towards our Purpose.
Recently, one of our main priorities has been to bring our Sirius values to life. We have translated the values into competencies and behaviours to support our employees in understanding and adapting them into their day-to-day working lives. We have commenced the roll-out of the values throughout the business with in-person and virtual sessions, and embedding them into our existing processes including training, recruitment and onboarding and introducing our annual values champion recognition and award scheme.
We started the roll-out with our Board and our senior managers, recognising that change must be led from the top. Through an inclusive engagement programme involving our senior team and a small group of volunteers, we extended our programme to all members of staff
These values are also transferable, and we have started, with success, to embed our purpose and values into the BizSpace operation.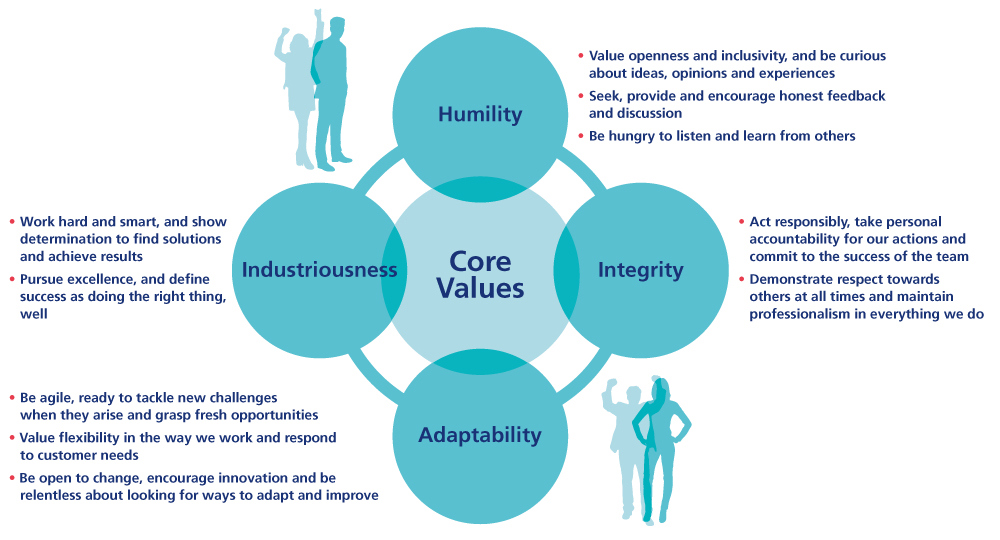 Our Culture
We believe that a strong culture is built by creating an environment where every one of our stakeholders – be they employees, tenants or members of the communities in which we operate – feels supported, rewarded and that their views are taken into consideration. This deepens collaboration and encourages innovation among our team, allowing us to build strong partnerships both across the business and with our tenants, suppliers and communities, that are underpinned by trust and reliability.
We encourage a culture that is open, communicative, inviting, and that recognises and incorporates individual talents and ideas. This encourages connection amongst colleagues and empowerment, inspiring every colleague and their productive potential. Our Purpose and Core Values provide clear direction and outline the expected behaviours for our employees to follow, and together they help ensure that our positive culture runs through everything we do.
For more detail on employee wellbeing and engagement, our work with local communities, and our commitment to diversity and inclusion please see our People page.
For details on our policies relating to modern slavery, anti-bribery and corruption, anti-discrimination and diversity policy, health and wellbeing, and our whistleblowing policy, please see our Policies page.